If there's one thing that this year has taught us, is to be kind and grateful – to be better human beings. Such values and life skills, if learned at an early stage in life, give one's life a proper meaning and direction. It becomes a life driven by ethical motives that benefit everyone.
Such are the lessons one learns at The Orbis Schools, Pune- a premier educational institution that imparts noble values amongst the students and teaches them to be better human beings.
Facilities at The Orbis Schools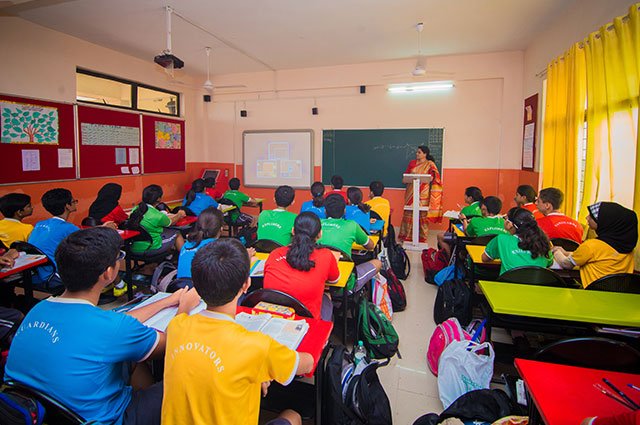 Aiming for the holistic development of the child, The Orbis School has an ever-evolving curriculum and progressive outlook on life. They strive to develop a strong foundation of intellectual rigour, critical thinking as well as articulation. It focuses on not just academics, but extra and co-curricular growth as well, by conducting a multitude of enriching activities for the students to partake in, including visual and performing arts, debating and literary activities as well as sports. It is such activities that imbibe a sense of team spirit and help the child realize their fullest potential.
The students can also take up various leadership roles throughout their term at school, which will teach them how to handle responsibilities efficiently and make fair and effective decisions. With excellent classroom learning, opportunities for taking part in co-curricular activities, a caring and passionate staff, state-of-the-art labs and libraries, you can rest assured that your child is in the right hands and will be an all-rounder.
The school authorities also have professional medical staff on board, that conduct regular medical check-ups and the campuses also house a sickbay. The Orbis School also ensures regular participation of students, through the numerous functions that it conducts, such as festival celebrations and annual day functions and even in the school assemblies.
The Two Campuses- Keshav Nagar & Mundwa
The Orbis Schools are located in two places in the city of Pune- Keshav Nagar and Mundhwa and both are affiliated to the Central Board of Secondary Education. The Keshav Nagar campus is located in a calm surrounding, away from all hustle-bustle and disturbances, giving the perfect environment for the students to focus in. It features a host of facilities, such as an eco-friendly computer lab, robotics lab, smart classes, music, dance and art studios, a cricket field and basketball court and a well-stocked library.
The Mundhwa campus is equally well equipped when it comes to the various facilities it offers and also in terms of infrastructure. Co-scholastic activities such as performing arts, student council, literary activities, etc. are also conducted at both schools. The school also organizes several visits, field trips and excursions, time and again.
The Vision
From years, the focus has been to impart important life skills as well as scientific, leadership and organizational skills in the students. Both schools have numerous clubs that the child can be a part of, in order to acquire such skills from their mentors as well as their peers. Both campuses also provide to and fro transportation facilities with the use of buses that are GPS enabled. This fleet of buses also includes speed governors that are installed by the school and lady attendants are present in each bus. Other safety measures have also been taken such as fire extinguishers, first-aid kits, as well as extra safety rods, have been provided in every bus. Currently, The Orbis Schools are also running an innovative programme that is set to rid the children of the traditional weight of books.
The Orbis Schools are renowned as one of the top schools in Pune and their results and alumni speak for themselves!
Contact
Website: https://theorbisschool.com/
Phone: +91-8686 860 290/ 390
E-mail: info.pune1@theorbisschool.com, admission.pune1@theorbisschool.com
Address: 33, 3A/6, Keshav Nagar, Mundhwa, Pune- 411036