The Royale Heritage mall was founded in 2016, and since then it has been renowned for its extraordinary customer service. The mall is based in the city of Pune in Maharashtra.
The mall industry has always had touch competition, and especially in a city like Pune. Howsoever, the Royale Heritage Mall has established a strong position in the market. It is one industry which continues to transform, thus being able to uphold a position here, is an achievement for the Royale Heritage Mall.
What makes the Royale Heritage Mall different from others?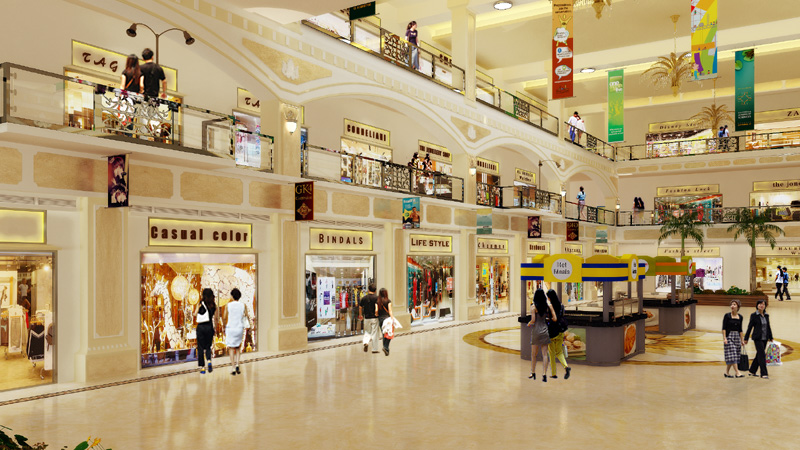 Exceptional Customer Services
To overpower its peer companies, the mall provides tremendous customer service. They believe that the customer always comes first, thereby the mall tried to keep its customers satisfied.
The mall has shopping centres, movie theatres, food courts, and all other basic facilities. Along with that, they have installed a lost and found desk so that the customers do not face any problems if they lose their items inside the mall.
Special services for handicapped people
A plethora of malls has specialized washrooms for handicapped and physically disabled people. But, none of the malls offers wheelchair services to their crippled customers. The Royale Heritage Mall gained a lot of praise for providing a free wheelchair facility. The mall also offers restrooms for such customers.
Standard ambiance
The Royale Heritage Mall offers a wide and balanced range of brands. The mall has an elegant structure and mainly focuses on the comfort of its visitors. Though the mall provides expensive services, it is worth every penny. The mall has a quality gentry, thus improving the atmosphere of the mall.
The Royale Heritage Mall has stood up to people's expectations. They understood what customer needs and adapted methods to satisfy them. The road to success is never easy, but with great determination and hard work, Royale Heritage Mall managed to create its name in the industry. The mall provides a rich experience to its customers in all the fields.
Address
Next to Vibgyor International School, NIBM Ext., Pune 411060
Contact
Mobile Number: 97640 09030
Facebook: https://www.facebook.com/royaleheritagemall/